About Us
Let's talk. We'd love to hear from you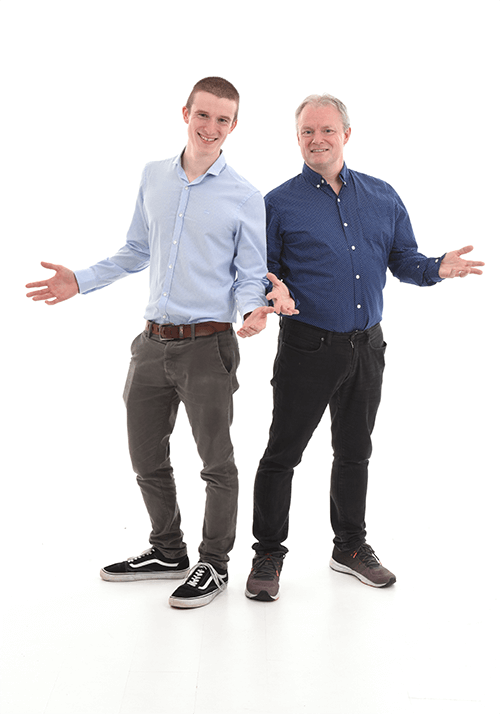 Josh & Alan
Directors, Monogram Media
Monogram Media
Monogram Media is an award-winning digital & behavioural transformation company.

Using the latest technology and behavioural science we help companies achieve amazing growth and develop in new markets.

Over the last 10 years, we've worked with 1000's of businesses in the UK and across the world with both their strategy and content marketing.

Josh and Alan have been working together since 2013, creating content and advising companies on growth.

The pair launched Monogram Media in 2015 after seeing a clear need for a specialist digital-marketing company on the South Coast of England.

Since then Monogram media has grown to service clients internationally. They've even had their very own business oriented radio show heard by millions across the country each week between 2013 and 2020.

As life long technology enthusiasts their focus has always been to use the latests innovations to drive creativity and efficiency. 2022 see's the official launch of their latest product, Live Drive

Live Drive is cloud platform that creates real-time, data driven videos and posts them directly to social media. The tools has been developed in house and has been an integral part of many of our clients marketing campaign in the last few years. But this year sees its realease as a self managed service.